2017 SAG Awards — All The Winners Here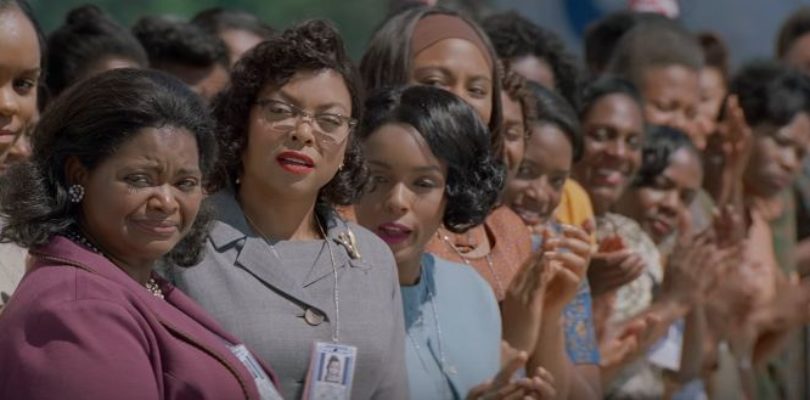 The winners of the 2017 Screen Actors Guild Awards have been revealed, with Fox's Hidden Figures taking home what it considered by many to be the top honor at the movie and TV show event.
The Outstanding Performance by a Cast in a Motion Picture award was given to Hidden Figures. As Entertainment Weekly points out, the winner of this category often predicts the movie that takes home Best Picture at the Oscars. La La Land, which is among the nominees for Best Picture this year, did not receive a nomination for SAG's ensemble award.
For film, Denzel Washington took home Outstanding Performance by a Male Actor in a Leading Role for his portrayal of Troy Maxson in Fences. Emma Stone received the Outstanding Perforce by a Female Actor in a Leading Role award for playing Mia in the celebrated musical La La Land.
Mahershala Ali won for best male actor in a supporting role for Moonlight, while Viola Davis took home best female actor in a supporting role for Fences.
Switching to TV, Netflix's sci-fi drama Stranger Things won for Outstanding Performance by an Ensemble for a drama, while Outstanding Performance by an Ensemble for a comedy series went to another Netflix show, Orange is the New Black.
You can see a full rundown of the 2017 SAG Awards winners below, as rounded up and compiled by Entertainment Weekly.
2017 SAG Awards Winners
THEATRICAL MOTION PICTURES
Outstanding Performance by a Male Actor in a Leading Role
WINNER: DENZEL WASHINGTON / Troy Maxson – "FENCES" (Paramount Pictures)
Outstanding Performance by a Female Actor in a Leading Role
WINNER: EMMA STONE / Mia – "LA LA LAND" (Lionsgate)
Outstanding Performance by a Male Actor in a Supporting Role
WINNER: MAHERSHALA ALI / Juan – "MOONLIGHT" (A24)
Outstanding Performance by a Female Actor in a Supporting Role
WINNER: VIOLA DAVIS / Rose Maxson – "FENCES" (Paramount Pictures)
Outstanding Performance by a Cast in a Motion Picture
WINNER: HIDDEN FIGURES (20th Century Fox)
MAHERSHALA ALI / Col. Jim Johnson
KEVIN COSTNER / Al Harrison
KIRSTEN DUNST / Vivian Mitchell
TARAJI P. HENSON / Katherine G. Johnson
ALDIS HODGE / Levi Jackson
JANELLE MONÁE / Mary Jackson
JIM PARSONS / Paul Stafford
GLEN POWELL / John Glenn
OCTAVIA SPENCER / Dorothy Vaughan
TELEVISION PROGRAMS
Outstanding Performance by a Male Actor in a Television Movie or Limited Series
WINNER: BRYAN CRANSTON / President Lyndon B. Johnson – "ALL THE WAY" (HBO)
Outstanding Performance by a Female Actor in a Television Movie or Limited Series
WINNER: SARAH PAULSON / Marcia Clark – "THE PEOPLE V. O.J. SIMPSON: AMERICAN CRIME STORY" (FX Networks)
Outstanding Performance by a Male Actor in a Drama Series
WINNER: JOHN LITHGOW / Winston Churchill – "THE CROWN" (Netflix)
Outstanding Performance by a Female Actor in a Drama Series
WINNER: CLAIRE FOY / Queen Elizabeth II – "THE CROWN" (Netflix)
Outstanding Performance by a Male Actor in a Comedy Series
WINNER: WILLIAM H. MACY / Frank Gallagher – "SHAMELESS" (Showtime)
Outstanding Performance by a Female Actor in a Comedy Series
WINNER: JULIA LOUIS-DREYFUS / President Selina Meyer – "VEEP" (HBO)
Outstanding Performance by an Ensemble in a Drama Series
WINNER: STRANGER THINGS (Netflix)
MILLIE BOBBY BROWN / Eleven
CARA BUONO / Karen Wheeler
JOE CHREST / Ted Wheeler
NATALIA DYER / Nancy Wheeler
DAVID HARBOUR / Jim Hopper
CHARLIE HEATON / Jonathan Byers
JOE KEERY / Steve Harrington
GATEN MATARAZZO / Dustin Henderson
CALEB McLAUGHLIN / Lucas Sinclair
MATTHEW MODINE / Dr. Martin Brenner
ROB MORGAN / Officer Powell
JOHN PAUL REYNOLDS / Officer Callahan
WINONA RYDER / Joyce Byers
NOAH SCHNAPP / Will Byers
MARK STEGER / The Monster
FINN WOLFHARD / Mike Wheeler
Outstanding Performance by an Ensemble in a Comedy Series
WINNER: ORANGE IS THE NEW BLACK (Netflix)
UZO ADUBA / Suzanne "Crazy Eyes" Warren
ALAN AISENBERG / Baxter "Gerber" Bayley
DANIELLE BROOKS / Tasha "Taystee" Jefferson
BLAIR BROWN / Judy King
JACKIE CRUZ / Marisol "Flaca" Gonzales
LEA DeLARIA / Big Boo
BETH DOVER / Linda Ferguson
KIMIKO GLENN / Brook Soso
ANNIE GOLDEN / Norma Romano
LAURA GOMEZ / Blanca Flores
DIANE GUERRERO / Maritza Ramos
MICHAEL J. HARNEY / Sam Healy
BRAD WILLIAM HENKE / Desi Piscatella
VICKY JEUDY / Janae Watson
JULIE LAKE / Angie Rice
SELENIS LEYVA / Gloria Mendoza
NATASHA LYONNE / Nicky Nichols
TARYN MANNING / Tiffany "Pennsatucky" Doggett
JAMES McMENAMIN / Charlie "Donuts" Coates
ADRIENNE C. MOORE / Cindy "Black Cindy" Hayes
KATE MULGREW / Galina "Red" Reznikov
EMMA MYLES / Leanne Taylor
MATT PETERS / Joel Luschek
LORI PETTY / Lolly Whitehill
JESSICA PIMENTEL / Maria Ruiz
DASCHA POLANCO / Dayanara "Daya" Diaz
LAURA PREPON / Alex Vause
JOLENE PURDY / Stephanie Hapakuka
ELIZABETH RODRIGUEZ / Aleida Diaz
NICK SANDOW / Joe Caputo
ABIGAIL SAVAGE / Gina Murphy
TAYLOR SCHILLING / Piper Chapman
CONSTANCE SHULMAN / Erica "Yoga" Jones
DALE SOULES / Frieda Berlin
YAEL STONE / Lorna Morello
LIN TUCCI / Anita DeMarco
SAMIRA WILEY / Poussey Washington
STUNT ENSEMBLES
Outstanding Action Performance by a Stunt Ensemble in a Motion Picture
WINNER: "HACKSAW RIDGE" (Lionsgate)
Outstanding Action Performance by a Stunt Ensemble in a Comedy or Drama Series
WINNER: "GAME OF THRONES" (HBO)
LIFE ACHIEVEMENT AWARD
53rd Annual SAG Life Achievement Award
LILY TOMLIN