As Its Incredible Support Continues, Shovel Knight's Price Is Going Up
A number of developments are on the horizon for Shovel Knight, including new content, a name change, a new platform, and a price increase.
Developer Yacht Club Games announced all of this on its blog today. Shovel Knight and the Specter of Torment expansion are both set for release on Nintendo Switch. A release date wasn't shared, but that could be because Switch itself doesn't yet have an exact date. We should be hearing more on that front during Thursday's livestream presentation.
Meanwhile, the format of Shovel Knight itself is changing. Yacht Club is adding a subtitle, Treasure Trove, to the main package, while the original campaign will become known as Shovel Knight: Shovel of Hope.
Each campaign–Shovel of Hope, Plague of Shadows, and the upcoming Specter of Torment and King Knight ones–and Battle mode will be sold as cheaper, standalone experiences in the future on PS4, Xbox One, PC, and Switch. This will let new players pick any of these things to start with (and for less money). It also allows existing owners to pick up just part of the overall game on a new platform.
The price of Treasure Trove, which includes all of this, is accordingly going up. A new price wasn't announced, but the change will happen sometime this spring, so you have until then to get the full package at the current price. If you already own Shovel Knight, you'll still get all of the content on the way for free, as previously planned.
"We want to keep our promise of releasing free content for all players," Yacht Club explained in an FAQ. "We also want to continue building these campaigns and features to be the best! Somewhere along the way, the game has simply gotten too big! It's difficult for many players out there to find everything or even know that these campaigns exist. We believe that providing standalone versions will provide better entry points for different types of players and allow more people to continue enjoying each adventure on their next favorite platform."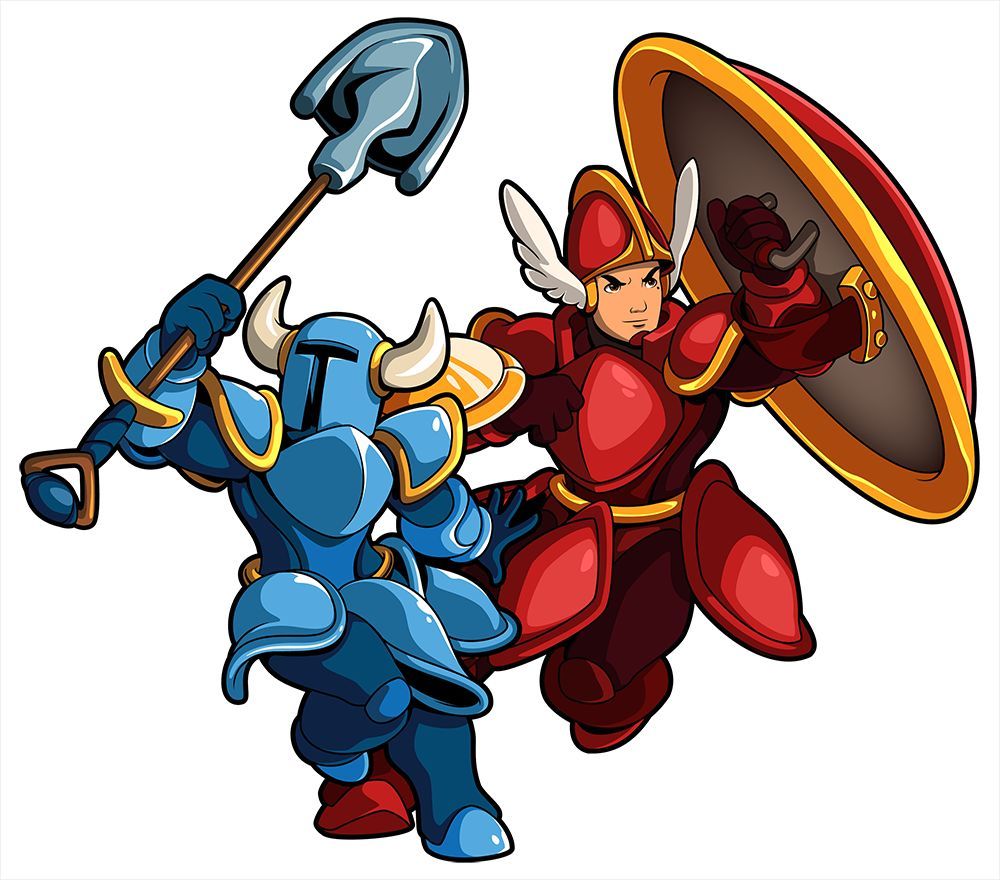 Specter of Torment's launch will coincide with that of Body Swap mode, allowing you to play as and modify the look of characters without changing the basic mechanics. Body-swapped versions of Shovel Knight and Shield Knight can be seen in the image above.
Additionally, the game's two-player local co-op mode is coming to the PS4, Xbox One, and PC versions (but not 3DS or Vita). It was previously locked to the Wii U version for owners of the Shovel Knight Amiibo.
Shovel Knight has received a tremendous level of support since it launched in 2014. As a result of the funding it received, its original Kickstarter campaign pledged to deliver things like playable versions of the Plague Knight, Specter Knight, and King Knight, among other features. The Plague Knight campaign proved to be a significant expansion, and the same looks to be true with Specter of Torment.
Yacht Club's dedication to fulfilling its Kickstarter goals has been commendable, to say the least: This June will mark three years of quality post-launch support for Shovel Knight. That doesn't appear to be coming to an end anytime soon, as Battle Mode (a local competitive four-player multiplayer mode) and the King Knight campaign aren't coming until later in 2017.
That said, there is good news for those who want to see the studio try its hand at something new. Its FAQ addresses the subject of it making a new game, stating, "These are new games! But if you want something new outside of Shovel Knight… we have vowed to begin work on a new project this year!"