Assassin's Creed 2 Remaster's "Weird Face" Guy Is Back to Normal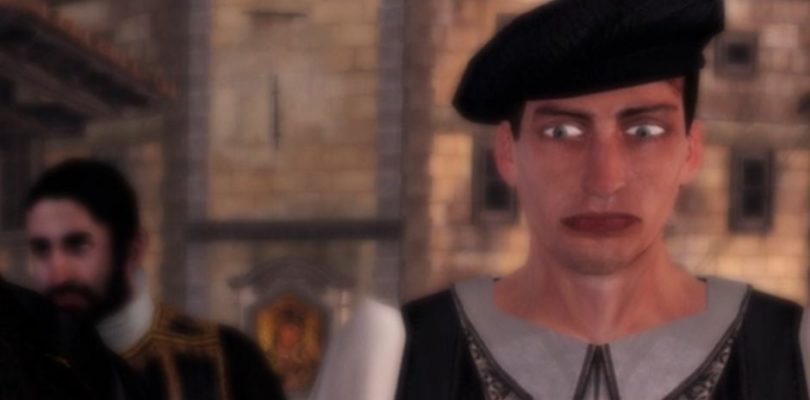 Ubisoft has released a new patch for Assassin's Creed: The Ezio Collection, addressing the appearance of an unimportant bystander from Assassin's Creed II whose face was turned into a silly monster with huge eyes.
The 1.02 patch notes, as posted by Eurogamer, state that it delivers a fix for "a weird NPC face" from Assassin's Creed II. Here's what the character's face could look like (more on that later) before the patch:
We presume his appearance should now be back to his normal-guy look that Ubisoft originally intended.
After the bizarre-looking face came to light in November, people tried and failed to replicate it. Ubisoft eventually confirmed that it was the result of the fact that the NPC is randomly generated.
In addition to Assassin's Creed II, The Ezio Collection includes updated versions of Brotherhood and Revelations for $60. The game is available on PlayStation 4 and Xbox One.
In other news, the Michael Fassbender-starring Assassin's Creed movie comes to theaters next Friday, December 21. Ubisoft has high hopes for it, saying this week that it will buck the trend of video game film adaptations being mediocre or worse.
This story has been updated.