Biggest Gaming News of 2016 Part 1
A lot can happen in a year. In the first part of our retrospective series, we look back at the period from January to June. The biggest games and news–here's what you need to know about what happened in 2016.
January: Oculus Rift Pricing Confirmed
One of the first pieces of big news of the New Year was when Oculus VR finally announced how much the Oculus Rift headset would cost: $600. The headset, which also requires a somewhat high-end PC, went on to launch in March. Some scoffed at the price point, while Oculus creator Palmer Luckey defended it, saying $600 is "obscenely cheap" for what it's offering. The Rift would be followed up by HTC Vive and PlayStation VR, which came out later in the year. It is still early days for the VR market.
January: Other Big Stories
January had some other announcements, including the news that 15-year Rockstar Games veteran Leslie Benzies, the developer's president, was leaving the company. A lawsuit followed, in which Benzies claims he's owed millions. The case is ongoing.
Also in January, GameStop announced plans to close all of its stores in Puerto Rico, while EA launched a version of EA Access for PC called Origin Access. At the end of the month, The Pokemon Company premiered its Super Bowl 50 Pokemon commercial, which would go on to air at The Big Game in February.
January: Biggest Games
The Witness | GameSpot Score 9
Assassin's Creed Chronicles: China | GameSpot Score 6
Rise of the Tomb Raider (PC) | GameSpot Score 9
Homeworld: Deserts of Kharak | GameSpot Score 9
February: No Assassin's Creed This Year
In a major change of form, Ubisoft confirmed rumors and announced in January that it would not release a new mainline Assassin's Creed game in 2016. Ubisoft CEO Yves Guillemot said not releasing a new Assassin's Creed mainline game in the year gives the company the time to "[take advantage of all the new technologies." The move will also leave space to "give the brand a new dimension," Ubisoft said, whatever that means. The next big Assassin's Creed game is rumored to be set in Egypt and is reportedly called Assassin's Creed Empire.
February: Other Big Stories
Also in February, Glu Mobile announced a Taylor Swift game described as "one-of-a-kind," while Psyonix revealed a cool new Rocket League feature in the form of Rocket Labs. Meanwhile, Red Dead Redemption was accidentally released on Xbox One (it officially arrived in May).
Also in February, Kanye West announced a video game about his mother, a new World War II video game called Battalion 1944 was successfully funded on Kickstarter, and Germany lifted its longstanding ban on Bethesda's Fallout 3.
February: Biggest Games
Far Cry Primal | GameSpot Score 8
Street Fighter V | GameSpot Score 7
March: Saying Goodbye to Lionhead
Major news came out of Microsoft in March when the company announced that it had canceled Fable Legends and proposed the closure of veteran developer Lionhead Studios. The office was officially shuttered in April.
Founded in 1996 by Peter Molyneux, the UK studio developed acclaimed titles in the Black & White and Fable series. It was acquired by Microsoft in 2006. Molyneux left Microsoft and Lionhead in March 2012, going on to create his own independent studio, 22 Cans. No further Fable games have been announced, and it remains to be seen what Microsoft will do with the franchise going forward.
March: Other Big Stories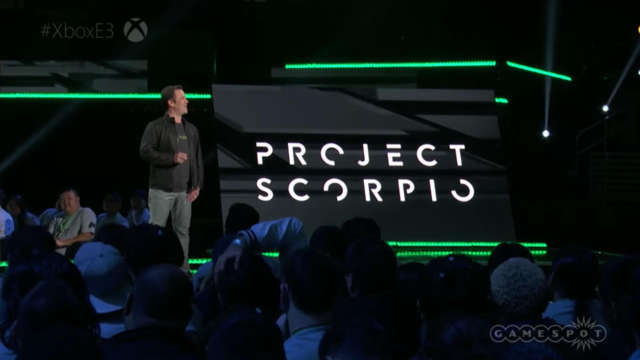 March was stacked with other big game news, as Microsoft kicked off the month by starting to outline its plans for a console that we now know is Project Scorpio.
Also in March, Microsoft made the unprecedented move of publicly inviting Sony to link PlayStation Network to Xbox Live to allow for cross-platform play on a level we've never seen before. This hasn't happened yet, and Microsoft says the ball is in Sony's court.
Some other big stories from March included the launch of the Oculus Rift headset and Nintendo's Miitomo app, while a report claimed that Grand Theft Auto 6 is in production and that Rockstar considered GTA: Tokyo.
March: Biggest Games
The Division | GameSpot Score 8
Pokken Tournament | GameSpot Score 9
Hitman: Episode 1 | GameSpot Score 7
April: NX Release Window Confirmed
April was when we finally learned when Nintendo's mysterious NX would release, with the platform holder announcing a March 2017 launch date. We now know the system is called the Switch of course, but at the time, details remained thin on the ground. All we had to go on was a month of release and a codename. A launch window gave us hope, however. Hope that Nintendo could stick to a launch date and deliver on time!
April: Other Big Stories
Nintendo let go one more snippet of NX information in April: that The Legend of Zelda: Breath of the Wild (then just known as The Legend of Zelda Wii U) was being delayed yet again. That's not the most interesting part, though; what's interesting is that Breath of the Wild was also confirmed to be in development for NX.
April was also back when we knew nothing about Red Dead Redemption 2. Well we still don't, really, but back then we really didn't know anything. When what appeared to be the game's world map leaked, then, it was big news. We still don't know if that map is real, but it seems plausible.
April: Biggest Games
Twilight Princess HD | Score: 9
Ratchet & Clank (PS4) | Score: 8
May: Call of Duty Has a Mixed Month
Call of Duty had both a difficult and exciting month in May. Infinite Warfare was revealed, Modern Warfare Remastered leaked, and both looked great. But being forced into buying Infinite Warfare–at a higher price point–to get the Call of Duty 4 remaster led to widespread criticism from the community and the most disliked trailer on YouTube ever.
Both are now available, but with lower-than-expected sales for Infinite Warfare.
May: Other Big Stories
First-person shooters dominated May's headlines, with Battlefield 1 also being unveiled (and subsequently becoming the most-liked trailer on YouTube ever). And the confirmation that a second Star Wars Battlefront game is on the way, and start of Fallout 4 mods on Xbox One.
Oh, and a little game called Overwatch had a successful open beta.
May: Biggest Games
June: E3 2016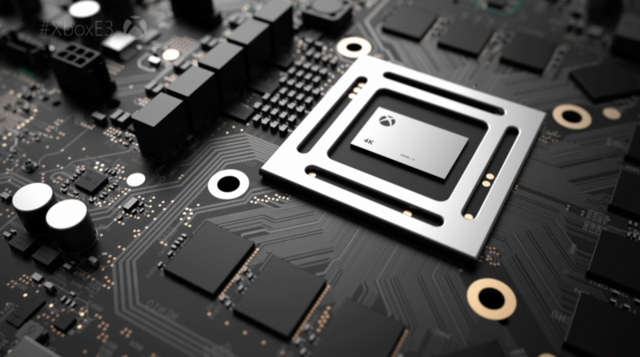 June had announcements aplenty–the most notable of which this year was the reveal of Microsoft's Project Scorpio. Some thought the Scorpio's early unveiling would kill sales of the current Xbox One–after all, who wants a console that will be underpowered in just over a year's time?
But Microsoft's insistence that Scorpio was not a new generation and that all Xbox One games would work on all Xbox One consoles seemed to work–the console continued to sell well and gain popularity throughout 2016.
June: Other Big Stories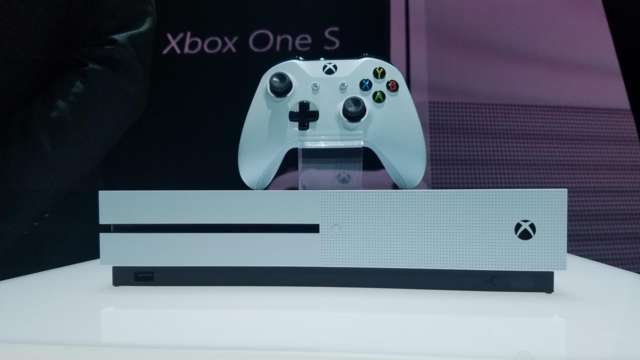 Interstitial consoles like Scorpio and the PS4 Pro had been rumored for a while, but what hadn't been on the cards were two mid-cycle releases. Microsoft unveiled the Xbox One S, a slimmer version of the Xbox One that also supported 4K Blu-Rays. (Read our review of the system here.)
Other big stories to come out of E3 included the reveal of a new God of War game from Sony, Kojima's return to the limelight with Death Stranding, and a remastered version of Skyrim on current gen.
June: Biggest Games
Odin Sphere Leifthrasir | Score: 8