Biggest Gaming News of 2016 Part 2
For the second half of our gallery, we look at the period from July to December. Here are all the stories and biggest game from the latter half of 2016.
July: Pokemania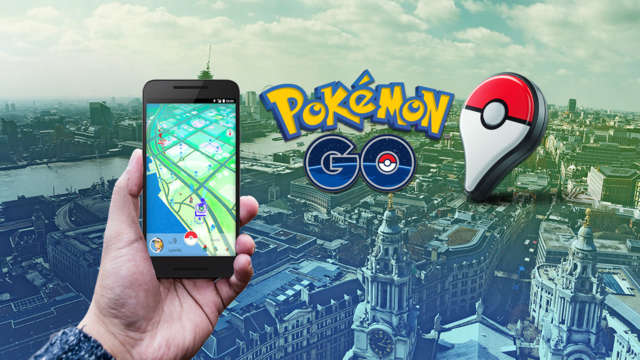 A little game called Pokemon Go made its debut in July 2016, launching over the 4th of July holiday weekend. The game rocketed to the top of the charts, becoming a phenomenon in a matter of days. It has gone on to rack up more than 550 million downloads, driving a reported $600 million in revenue for developer Niantic. The developer has promised to continually update Pokemon Go, so we haven't seen the last of this game just yet.
July: Other Big News
Other notable news from July was Nintendo's announcement of the NES Classic console (which went on sale in November and quickly sold out), while this was the month that the Xbox One started to outsell the PS4. It's been the top-selling console in the US ever since.
Also during the month, Diablo III's director left Blizzard, Red Dead Redemption was launched into the Xbox One's backwards compatibility program, Evolve switched to a free-to-play business model, and Legendary announced a Detective Pikachu movie. Quite a month!
July: Biggest Games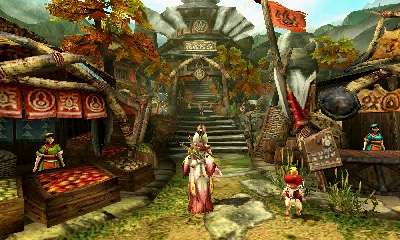 Monster Hunter Generations | Score: 8
August: Another Delay for Final Fantasy XV
Final Fantasy was supposed to come out on September 30–but that date wasn't meant to be. Square Enix announced in August that fans of the long-awaited RPG would have to wait a little bit longer, confirming the date had shifted to November 29. There were no further delays, as the game came out on schedule that day for PlayStation 4 and Xbox One behind strong reviews. Here's to hoping we won't have to wait another decade for the next mainline entry.
August: Other Big Stories
Other big news from August included the launch of the Xbox One S (and Microsoft's Xbox Onesie….) and the cancellation of Sony's Powers TV show.
Also during August, Pokemon Go continued to make headlines, with the Holocaust Museum successfully petitioning developer Niantic to have its support removed.
August: Biggest Games
World of Warcraft Legion | Score: 9
Deus Ex: Mankind Divided | Score: 8
September: Sony Reveals the PS4 Pro
After quite a few leaks, reports, and rumors, Sony officially announced the PlayStation 4 Pro in the heart of New York City in early September. As suspected, Sony showed off a more powerful PlayStation 4 that can run games in 4K and with high-dynamic range. Lots of existing games were patched to support the console (see our list here), while future titles will have support for the system baked in.
The $400 console sports a 1 TB hard drive and is something of a new thing in gaming, as it's not a replacement for the PS4. Instead, it's a mid-generation upgrade that lives alongside the standard PS4 and works with all of its games. Microsoft will follow with its own new console, Project Scorpio, in holiday 2017.
September: Other Big Stories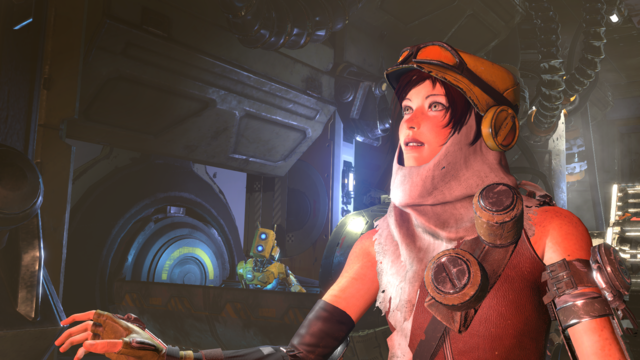 September was the launch of the feature-rich PlayStation 4.00 update, which finally added folders and other welcome improvements.
Also during the month, Microsoft's Xbox Play Anywhere feature debuted with ReCore, the new game from Mega Man designer Keiji Inafune. Xbox Play Anywhere lets you buy a game on Xbox One or PC and have access to it–along with saves and achievements–on the other. Pretty cool!
September: Biggest Games
Destiny: Rise of Iron | Score: 6
Phoenix Wright: Ace Attorney — Spirit of Justice | Score: 8
October: Nintendo Unveils Its Future
After more than a year of rumors and speculation, Nintendo finally unveiled its next game system in October, the Nintendo Switch. As it turned out, those rumors were by and large accurate.
The Switch is a console-handheld hybrid, allowing you to play on your TV by connecting the system to a dock or taking the tablet-like device with you on the go. It has two detachable controllers which serve multiple purposes, letting you play from a distance or providing multiplayer support by handing one controller to a friend. It also uses some sort of game cartridges, eschewing the disc-based format of Wii U and rival consoles, which makes sense as a part-time portable device.
Beyond those basics, not a whole lot is known about the system. The Legend of Zelda: Breath of the Wild is one of the few confirmed games for it. A sizzle reel that accompanied the announcement showed off an NBA 2K game and Skyrim, among others, but those haven't been officially confirmed for the platform. A price, battery life, storage, technical specs, and touch and motion control support all remain question marks.
We're just months away from the launch of Switch–it's due out by the end of March 2017. Nintendo has announced an event in January where we'll get many of these key details and find out what we'll actually be playing on the thing besides Zelda.
October: Other Big Stories
While Nintendo's October focused on its future, Sony's also embraced the future, as it launched PlayStation VR. The PS4 headset made a solid–if unspectacular–impression. It provides a fairly good VR experience with some hardware-induced shortcomings, though that's to be expected for a headset that costs hundreds less than Oculus Rift or HTC Vive.
On the same day as Switch, Rockstar unveiled the long-awaited Red Dead Redemption 2. This came after a series of teases, as well as a report earlier in the year that allegedly showed the (then-unannounced) game's map. Little remains known about RDR2 beyond the fact that it offers some kind of new online multiplayer mode.
October also saw the debut of mods for Bethesda games on PS4 with the release of Skyrim: Special Edition. However, the platform provides a more limited version of mod support than Xbox One or PC.
October: Biggest Games
Gears of War 4 Review | Score: 7
Battlefield 1 Review | Score: 9
Titanfall 2 Review | Score: 9
Civilization VI Review | Score: 9
Mafia 3 Review | Score: 6
Skyrim: Special Edition – Should You Buy It?
November: Nostalgia for Nintendo Remains Strong
November marked the release of Nintendo's NES Classic Edition, a standalone console that can play 30 games built right into it. There's a good chance, even if you really want it, you still haven't gotten your hands on–demand has proven to be tremendous, and as is typical with a new Nintendo product, the supply has been lacking. This has created a huge resale market, with Classic Editions selling for hundreds on sites like eBay while store restocks often last a matter of minutes, if that.
It's been a curious phenomenon to watch, especially given that these games have been available through Nintendo's Virtual Console services for years. But it goes to show you what a cheap, dedicated box of nostalgia can do, even if it is saddled with really, really short cables.
November: Other Big Stories
The NES Classic Edition wasn't November's only new console release, as Sony launched its upgraded PS4 Pro. It's primarily of interest to 4K TV owners, but it does provide some benefits for those playing at lower resolutions–provided the game in question has been updated to support its higher-end hardware. Unlike the Xbox One S, which can see small performance gains in some games without a patch, PS4 games need to be specifically tailored to provide a better experience on Pro.
On the game side, there was no shortage of game releases, the most notable of which has to be Final Fantasy XV. After more than a decade in development (it started out life as Final Fantasy Versus XIII), it's actually here, it's playable, and it's good–if somewhat flawed.
With the annual Mass Effect celebration N7 Day on November 7, we finally began to learn real details about Andromeda, which had been mostly kept secret since its announcement. Atlus had bad news to share regarding a Persona 5 delay, but Blizzard had plenty to show off to fans at BlizzCon, including the long-awaited Sombra in Overwatch, a Diablo 1-inspired update for Diablo 3, the return of Diablo 2's Necromancer in Diablo 3, and all sorts of new content for World of Warcraft, Heroes of the Storm, and more.
November: Biggest Games
Final Fantasy XV Review | GameSpot Score: 8
Call of Duty: Infinite Warfare Review | GameSpot Score: 8
Watch Dogs 2 Review | GameSpot Score: 8
Dishonored 2 Review | GameSpot Score: 8
Pokemon Sun/Moon Review Review | GameSpot Score: 8
December
Finally, we have December. The month is still young, but things started off strong with the PlayStation Experience, where Sony revealed both Marvel vs. Capcom Infinite and The Last of Us Part 2.
Prior to that, Overwatch won Game of the Year at this year's The Game Awards show.
And we still have the release of Dead Rising 4, The Last Guardian, and the Assassin's Creed movie to look forward to!