GameStop Paying $50 Extra For PS4, Xbox One Trades Right Now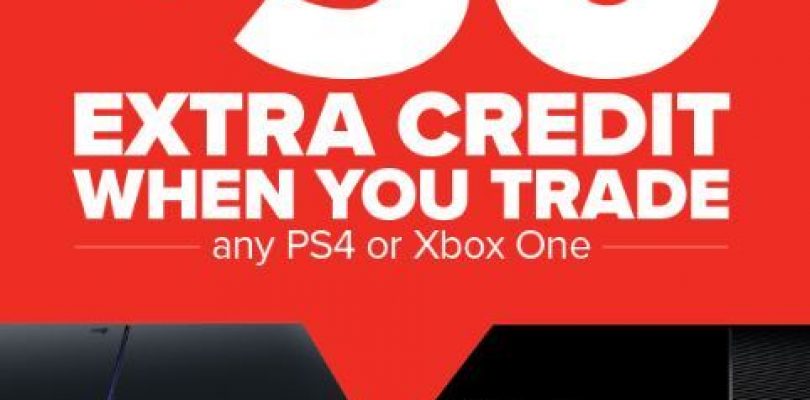 Looking to trade in an Xbox One or PlayStation 4? GameStop has rolled out a new promotion where it will pay $50 extra when you trade in any model of either console.
GameStop's trade value page shows that the trade values for Xbox One start at $100 and $125 for the PS4, both for 500 GB systems, before the extra $50 is added on. Systems with larger hard drives and new models usually pay more. As always, it's good to contact your local store before heading out.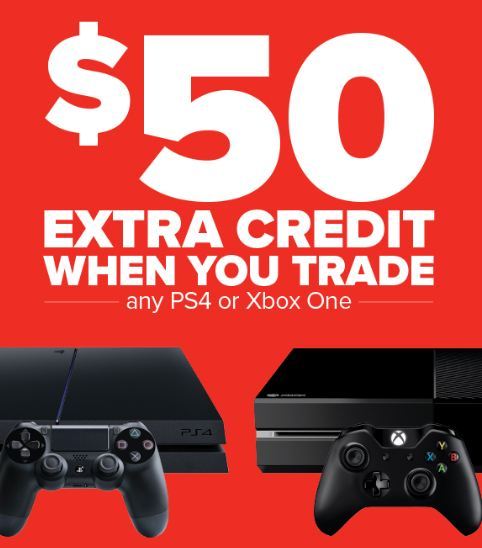 This deal is good for trade credit only, not cash. Additionally, your system must be in full working condition to receive the maximum amount of credit. However, if you have a defective or damaged system, GameStop will still accept it, but for a lower trade value.
The offer expires on February 12, so you don't exactly have to rush out to take advantage of it.
In other news, GameStop announced that it should be getting more NES Classic Edition shipments this week.