Here's Another Look at the Nintendo Switch UI, and More Games Revealed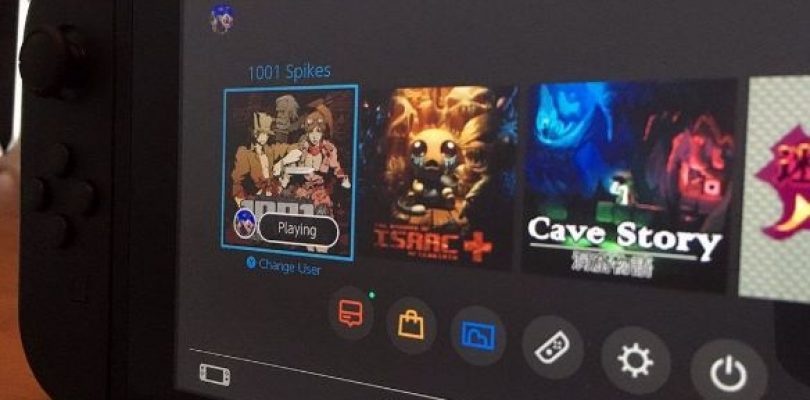 During a Nintendo Switch event last week, we got a first look at the hybrid console's main menu. Now, another image of the UI has surfaced, showing what it looks like in portable mode.
Posted on Twitter today by publisher Nicalis, the image shows Nicalis-published games such as The Binding of Isaac: Afterbirth+, 1001 Spikes, and Cave Story, the latter two of which were not confirmed for the console until today. In terms of the menu, it looks like what we saw before. There is a slider for presumably recently played games, as well as options to access things like settings, power, messages, something related to Joy-Con controllers, and the store just below.
Nicalis pulled down its tweet, but not before it could be could capture it. People on NeoGAF are speculating that the dark background suggests the Switch may offer dark and light background options. The "change user" option also suggests the Switch supports multiple profiles.
It's entirely possible that this UI could change, considering the Switch doesn't come out until March.
The Switch launches on March 3, priced at $300.