New Blade Runner 2 Images Show the Movie's Futuristic Setting
Following this week's first trailer for the upcoming sci-fi sequel Blade Runner 2049, a new batch of images have arrived. These come via EW, and show stars Ryan Gosling and Harrison Ford, plus co-star Ana de Armas, director Denis Villeneuve, and executive producer Ridley Scott. Check them out below: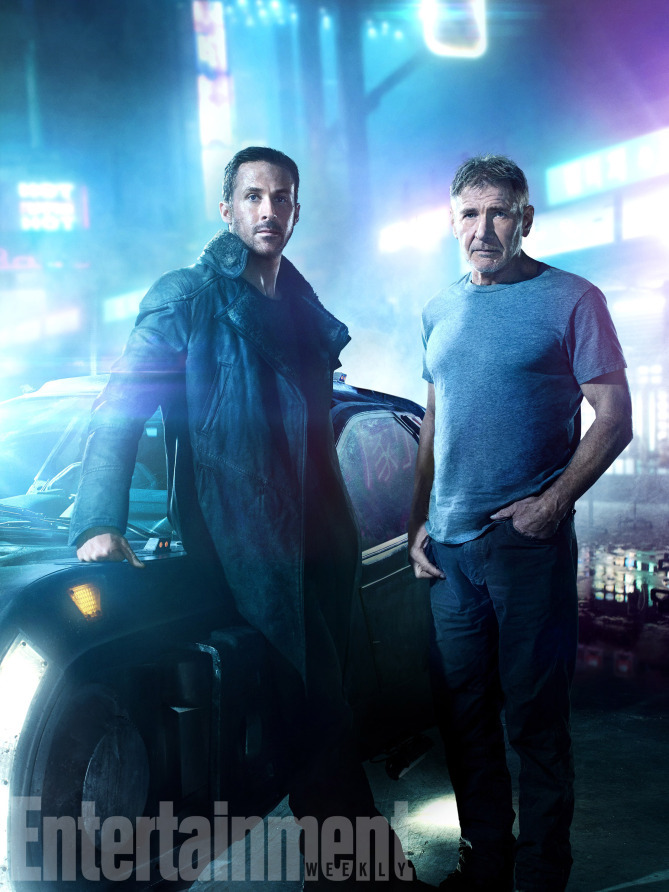 Villeneuve has also confirmed that the movie will have an R rating. In a new interview with Screen Daily, the Sicario director said: "My producers are finding it fun to remind me that it will be one of the most expensive R-rated independent feature films ever made."
Villeneuve went to explain that the majority of the film has been shot on real sets. "I can count on my fingers the amount of times we put a green screen on set," he said. "Most of the movie was done on camera, me and [cinematographer] Roger Deakins worked very hard to do it that way.
"My actors were not walking on green screens all day long. CGI is a strong tool for backgrounds and extensions, but what is around the actors needs to be as real as possible. When I watch a movie that's mostly CGI, I'm disengaged."
Blade Runner 2049 is written by Blade Runner writer Hampton Fancher and newcomer Michael Green (Green Lantern). It also stars Robin Wright (House of Cards), Jared Leto (Suicide Squad), and Lennie James (The Walking Dead).
The movie was originally slated for January 2018 before getting moved up and now hits theaters on October 6, 2017. You can check out concept art for the film here.