Nintendo Responds To Criticism That Switch Launch Lineup Is "Weak"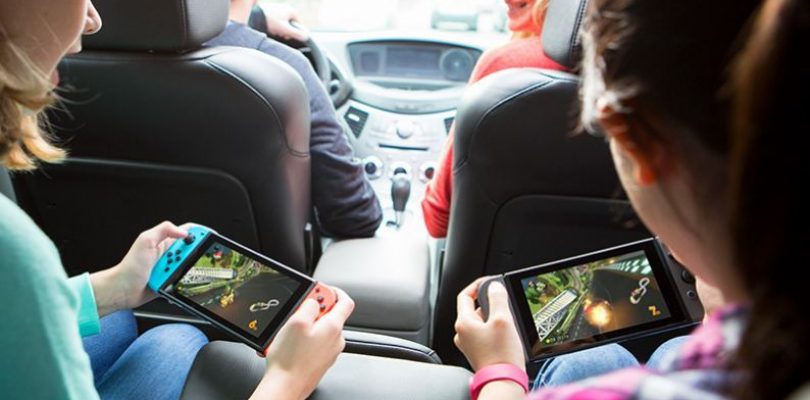 Much has already been said about the Nintendo Switch launch lineup and how it compares to the Wii U. Now, Nintendo president Tatsumi Kimishima has weighed in, acknowledging that some people see the launch slate as "weak," but stressing that launch is just the start for the hybrid console.
"Some of those who have seen this lineup have expressed the opinion that the launch lineup is weak," Kimishima said during an earnings briefing this week. "Our thinking in arranging the 2017 software lineup is that it is important to continue to provide new titles regularly without long gaps. This encourages consumers to continue actively playing the system, maintains buzz, and spurs continued sales momentum for Nintendo Switch."
As GamesIndustry.biz points out, former Nintendo president Satoru Iwata offered a similar reasoning for the Wii U back in 2012. "Nintendo tends to release too many titles at the launch of a hardware system and as a result suffers a drop in new games for quite some time after launch, and for the Wii U launch, we are being very careful not to let it happen," he said at the time.
Unfortunately for Nintendo, that wasn't exactly how it played out, as Wii U launch window titles including The Wonderful 101 and Pikmin 3 were delayed. The lack of new releases is one of the reasons why the Wii U struggled, selling just 13.56 million units since 2012. Production on the system has now ended globally.
Like Kimishima, Nintendo of America president Reggie Fils-Aime recently said that the Switch won't struggle like the Wii U did because Nintendo will deliver compelling games on a regular basis. He also wants people to know that launch is not the "be all and the end all" for the Switch.
There are only two Nintendo first-party games coming to Switch for launch: The Legend of Zelda: Breath of the Wild and mini-game compilation pack 1-2-Switch. Third-party launch titles include Just Dance 2017, I Am Setsuna, World of Goo, Super Bomberman R, and Skylanders: Imaginators, among others. You can see all the Switch launch titles here.
In other Nintendo news, the company this week announced it will air a commercial for the Switch during Sunday's Super Bowl LI–you can watch an extended version now. Additionally, we might now know at least a ballpark estimate for how much the Switch's online membership might cost.