Nintendo Shows Off Switch's Main Menu Again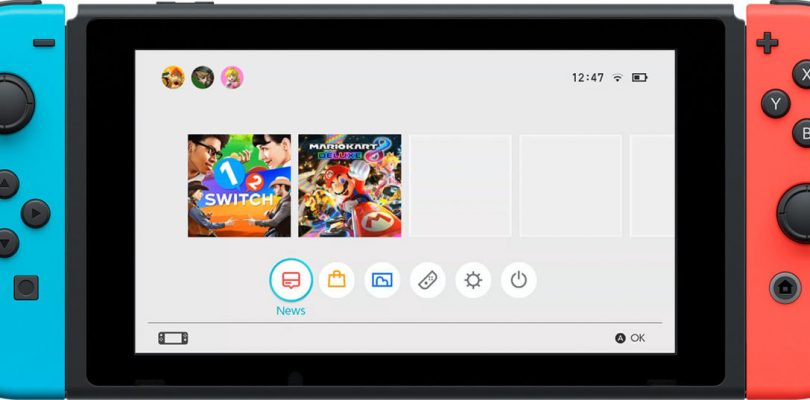 We've gotten a few looks at the main menu of the Nintendo Switch this month. Now, Nintendo has updated its website with a peek at it, seemingly confirming that this is what the system's interface will indeed look like at launch.
Nintendo's UK website features the image below, showing the same layout of what's called the Home menu. It also features descriptions of what a few of the icons below your games are. The first is news, where the "latest news about games will be delivered to your Nintendo Switch," which sounds like the notifications system on 3DS and Wii U. The second one is, as suspected, a link for the eShop.
Third is the Album feature. "Here you can view screenshots you've captured during gameplay," Nintendo explained. "You can freely add text to the images and effortlessly post them to social networks." Screenshots can be taken using the Capture button on the left Joy-Con (or Pro Controller). The site reiterates that, following the release of a "future update," the button can also be used to record video.
Also on the page are images detailing the various elements of the Switch, its dock, Joy-Cons, Joy-Con straps, and Joy-Con grip. You can see these images below; there isn't much new, although you'll see the rear of the Joy-Con grip has a strap attachment.
Switch launches on March 3. You can check out its current launch lineup here and read more about the Pro Controller–which has been selling out quickly–here.