Nintendo Switch: Everything You Need to Know
After the big reveal of Nintendo's Switch in October, the company followed up with a big livestream event to discuss a bevy of new details about the console, including when it's coming out, how much it is, its games, and much more. With so much information circulating around the console/handheld hybrid, we've compiled everything you need to know about it. Below you can find news and features about the console, as well as answer important questions you might have about it.
Be sure to check back often as we update this article with more news and features about Nintendo Switch.
Nintendo Switch FAQ
What is Nintendo Switch?

Nintendo Switch is a hybrid device designed to operate as both a home console and a handheld device. The Switch console is a tablet-like screen with two detachable "Joy-Con" controllers that slide into place at its sides. The three ways to play the console are as follows:
TV Mode: You can insert Switch into a docking station, which allows it to be played on your television. The Joy-Con controllers can then be used wirelessly to play games from your couch; or they can be attached to a grip accessory to provide a more traditional controller experience. A Switch Pro controller is also available to use, but is sold separately.
Handheld Mode: You can eject Switch from its docking station and take it with you to play on the go. The Joy-Con controllers are attached directly to the sides of the screen, making it resemble a Wii U gamepad that can function on its own.
Tabletop Mode: You can setup the Switch's inbuilt kickstand on any flat surface, and detach its Joy-Con controllers, allowing one to two players to enjoy games wherever they like.
When does the console come out?
The Nintendo Switch launches on March 3 simultaneously in the US, Canada, Japan, "major European countries," Hong Kong, and other territories.
How much is Nintendo Switch?
The Nintendo Switch costs $300 in the US. Pricing was only shared for the US and Japan (where it'll cost 29,980 yen). For Europe, Nintendo advised checking with local retailers for more specific prices.
How do Nintendo Switch's Joy-Con controllers work?
Each Joy-Con includes a full set of buttons, and each can act as a standalone controller. They also sport an IR Motion Camera that gives each controller motion support, and even allows them to detect different hand gestures.
In addition, the Joy-Con controllers feature what's called HD Rumble, which gives them the ability to convey different types of vibrations. For instance, a controller can simulate the vibration of shaking a cup with an ice cube in it.
The right Joy-Con includes a sensor that can scan Amiibo, while a capture button on the left Joy-Con allows you to take screenshots that you can share with others. And each Joy-Con has a strap you can attach to your wrist.
What does the basic Nintendo Switch package come with?
Aside from the console, you get left and right Joy-Con controllers, Joy-Con wrist straps, the Joy-Con Grip, the Nintendo Switch Dock, an HDMI cable, and an A/C adaptor.
You have the choice between two different versions of the console: one with the gray Joy-Con controllers we've seen in past Nintendo announcements, and another with one of each of the newly announced blue and red Joy-Con controllers. Both editions have the same recommended retail price. Nintendo has release images showing a closer look at what's inside the box.
How much do the different Nintendo Switch controllers and accessories cost?
Each Switch controller and accessory has different prices. You can check them out below:
Nintendo Switch Pro Controller – $70
Joy-Con Controllers (set of two, L and R) – $80
Joy-Con L or Joy-Con R (sold separately) – $50
Joy-Con Charging Grip – $30
Nintendo Switch Dock Set – $90
Joy-Con Wheel (set of two) – $15
It important to note that the Nintendo Switch Dock Set is included with the console, as is one set of Joy-Con controllers.
What are the Switch's specs?
The Switch uses a 6.2-inch 1280×720 resolution multi-touch capacitive screen. It also use 32GB of internal storage, which you can expand with a microSDXC card. The Switch utilizes an Nvidia Tegra-based system-on-a-chip (SOC) for its processor. The console will also support local 8-player multiplayer.
In terms of audio, the Switch sports two speakers at the bottom and a 3.5mm headphone jack at the top.
What's the battery life like?
Nintendo asserts that the Switch's battery life can last over six hours, but will vary depending on the game and usage conditions. For example, the company says users should be able to get roughly three hours out of the Switch while playing The Legend of Zelda: Breath of the Wild. The Switch has a USB-C charging port, which is located at the bottom of the unit.
How much do Switch games cost?
There are different price rates for each of the games. For example, the party game 1, 2, Switch retails for just $49.99, while The Legend of Zelda: Breath of the Wild, Arms, and Mario Kart 8 Deluxe all have $59.99 price tags, indicating $60 is likely to be the standard price for Switch games.
What physical format do Switch Games come on?
Switch games come as cartridges called "game cards" and are inserted in from the top of the console. It's also possible to purchase games digitally.
Does the Switch comes bundled with any games?
Unlike the Wii and Wii U, the Switch won't come bundled with any games. According to Nintendo of America president Reggie Fils-Aime, the exclusion had to do with the console's price, the priority of including everything that consumers need to use the console, and giving them the freedom to decide what software they want to buy.
The Games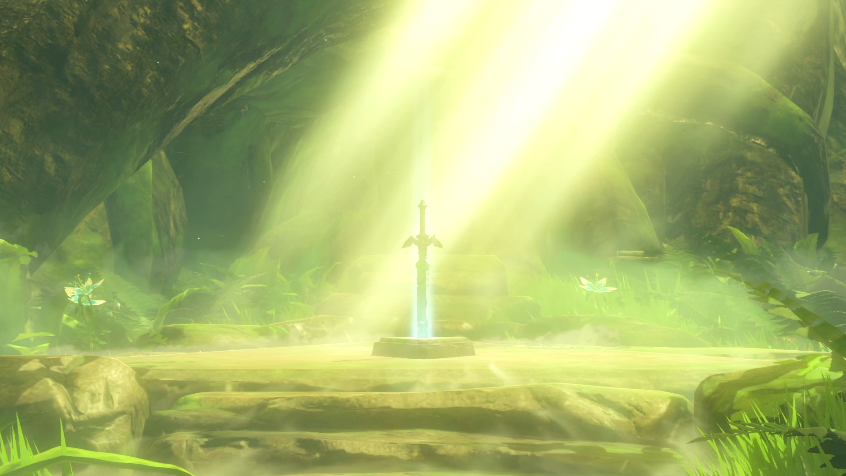 There's a growing assortment of games confirmed to launch for Nintendo Switch. You can check out our full list of confirmed Switch games so far, but if you're more interested in what you can get around the console's launch, you can check out its current confirmed launch lineup.
Otherwise, here are details on the biggest games announced so far.
Thoughts and Impressions
We got the opportunity to check out Nintendo Switch and couple of its biggest games. Check out our in-depth impressions below.
Gameplay Videos
Game Trailers
Nintendo showcased a bunch of new trailers during its big livestream. Below you can check out the biggest ones from the show.