Scandal Season 6 Premiere: Creator Talks About The Shocking Twist
ABC's political drama Scandal returned Thursday night for its Season 6 premiere. Picking up right where Season 5 left off, viewers finally learned who won the Presidential election. Not only that, but the episode contained a shocking twist right that will have a major effect on the rest of the season. Now, the show's creator, Shonda Rhimes, has weighed in on the twist and more.
MAJOR SPOILERS FOLLOW BELOW.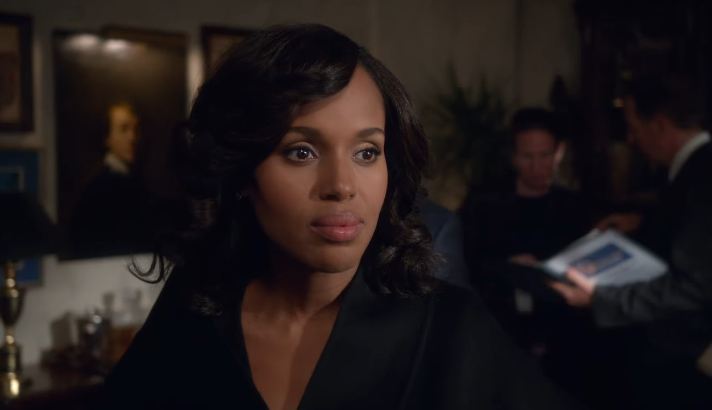 In the Season 6 premiere, Governor Frankie Vargas (Ricardo Chavira) prevailed over Mellie Grant (Bellamy Young) to become the new President. However, he was shot and killed during his acceptance speech, a twist that few could have seen coming, though shocking turns of events are nothing new for Scandal.
Speaking to Entertainment Weekly, Rhimes aid future episodes will explain who was behind the murder and who gets to be the new president.
"The story had nothing to do with who was president as much as what happens when you have a president-elect die and didn't have a legitimate president anywhere," she said. "Does the vice president get to be president? Even though nobody voted for him? Does the person with the next highest votes get to be president?"
She added: "Who assumes the presidency stops being the central question fairly quickly but it isn't because somebody becomes president."
As Deadline explains, outgoing president Fitzgerald Grant (Tony Goldwyn) names Cyrus Beene (Jeff Perry), Vargas' runningmate, as the new president. It's later revealed that Beene is a suspect in Vargas' death. Rhimes went on to say that viewers will find out who killed Vargas within the first five or six episodes. But of course, not everything may be as it seems.
"The thing you think is the story is not really the story," she said. "You think we are going to watching a story about who is president. Yes, that is interesting, but it doesn't really have much to do with where we are going."
Scandal airs Thursday evenings at 9 PM ET on ABC.