Smite's New 3.25 Patch Turns Raijin Into Donkey Kong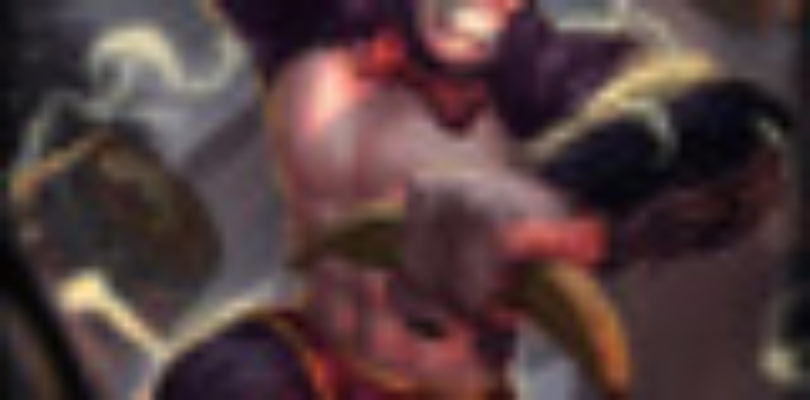 Smite's first big patch of the year has arrived, introducing a new character and a number of skins.
Update 3.25's new character is The Morrigan. As revealed at the Hi-Rez Expo last week, she's a mage who can stealth and summon clones, but what really makes her interesting is her Ultimate. It allows her to transform into any other character in the current match and use their abilities (including their Ultimate). You can read more about her kit here.
A handful of new skins are introduced this patch, the most noteworthy of which is Drums Out for Raijin. It turns him into a gorilla and replaces his usual drums and drum sticks with barrels and bananas in what's not-so-subtly meant to be a Donkey Kong homage. You can see it in the video and images above along with the other new skins for Ra, Ares, Hou Yi, and Athena and updated mastery skins for Ra, Cabrakan, and Hou Yi
With The Morrigan kicking off the game's foray into the Celtic pantheon, both Terra and Artemis get new Celtic-inspired skins. These two and one for The Morrigan are available through the new Path of the Phantom Queen event, which has you unlocking rewards as you make your way through a board game of sorts. Access costs 1,000 gems, or you can get in for free if you're an Amazon/Twitch Prime subscriber. Other rewards include a loading frame, music theme, and pedestal.
This patch doesn't touch balance–there are no item changes, and the only character changes are bug fixes. These include Susano's Typhoon doing more damage than intended, Ne Zha's Wind Fire Wheels not consuming mana in certain cases, and Skadi earning gold with Telaria Boots when marking a target for Kaldr. You can check out the full patch notes here.
Update 3.25 is out now for the PC version of Smite. It should arrive for the console versions in the coming weeks.