Tekken's Own Line of Funko Pop Figures Arrives This Year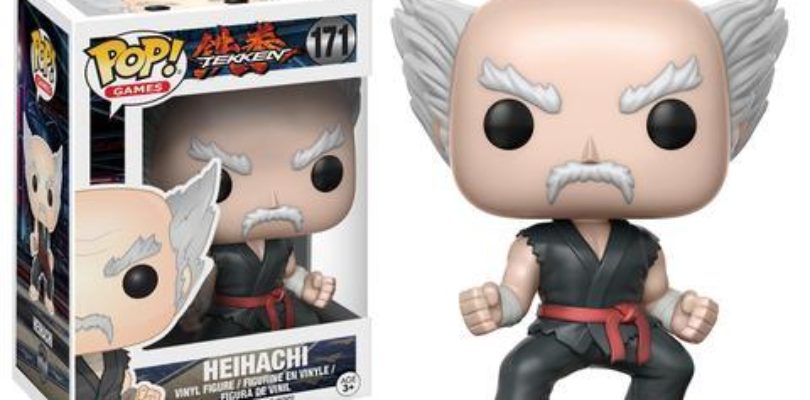 A number of new Funko Pop figures have been unveiled today, including a line based on the Tekken series.
Five Tekken characters will receive Pop figures later this year. These include Heihachi, King (referred to on the box as Tekken King), Jin Kazama, Nina Williams, and Kazuya.
You can see all five in the gallery above. Prices and release dates were not shared; Funko only said they'll arrive in 2017. There's no indication that their release will line up with that of Tekken 7, which we learned today launches in June. You can read more about the game in our new feature discussing its arcade roots.
A number of games have seen Pop lines released previously, including The Witcher 3 and Titanfall 2. Numerous new figures were announced today as part of the London Toy Fair, such as those based on Mr. Robot, Ratatouille, and Batman: The Animated Series. We also saw the new line of Twin Peaks figures, including excellent Cooper and Log Lady ones. Funko also plans to offer a few Twin Peaks action figures; you can see these and the Pop figures below.