Watch New Star Wars: Rogue One TV Spot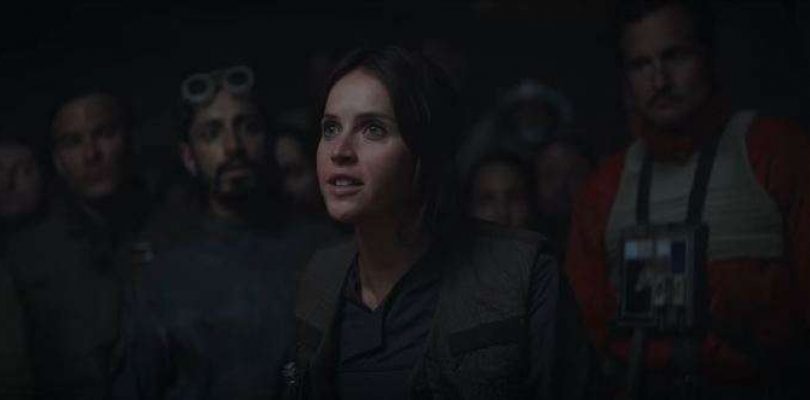 A new Star Wars movie will be out in under a month, so of course the Disney marketing machine is pushing into high gear. Today, the company released a cool new TV spot for Star Wars: Rogue One. Titled "Dream," the video focuses on the story of how a group of rebels, led by Felicity Jones' Jyn Eryso, attempt to steal the plans to the Death Star. Check it out:
In addition to Jones, the Star Wars spinoff stars Diego Luna, Ben Mendelsohn, Mads Mikkelsen, Forest Whitaker, Donnie Yen, and James Earl Jones as the voice of Darth Vader. Rogue One is the third major movie from director Gareth Edwards, after 2010's Monsters and 2014's Godzilla.
A behind-the-scenes featurette for Rogue One was released last week–watch it here.
The Star Wars Battlefront video game is getting Rogue One-themed DLC before the movie's premiere next month. It's called Rogue One: Scarif and adds Jyn Erso and Director Orson Krennic as playable Hero characters.