Weekly Recap: Mass Effect Andromeda Release Date, New Zelda Could Arrive in March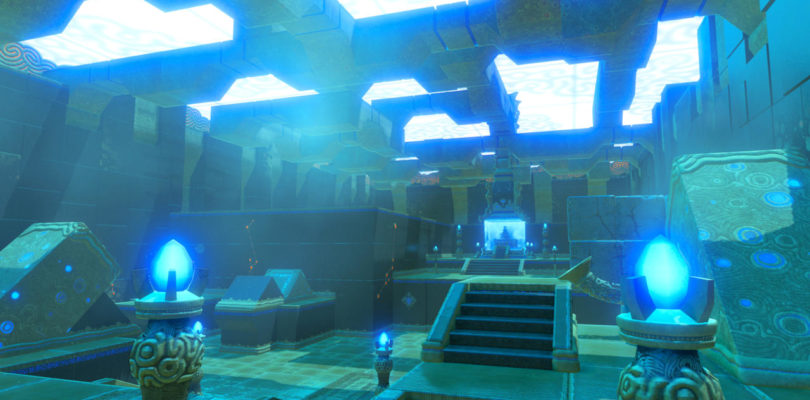 The first week of 2017 is in the books; here's a recap of some of the week's big stories and others you may have missed.
The Big Stuff:
Mass Effect: Andromeda finally has a release date. BioWare announced this week that the long-awaited and highly anticipated RPG will come out on March 21 for PlayStation 4, Xbox One, and PC. BioWare also released a series of new screenshots and a trailer–see all of GameSpot's Andromeda coverage here.
2017 is a big year for Nintendo, as the company will release its next console, the Switch, in March. A report this week claimed one of the system's marquee games, The Legend of Zelda: Breath of the Wild, will arrive in March alongside the system. A Zelda title at launch sure makes the Switch compelling.
The Other Stuff:
The Mario movie, which was not very good, i s something of a cult classic. Soon you'll be able to get it on Blu-ray with a Steelbook case; get all the details here at GoNintendo.
Fox has revealed a VR experience for Ridley Scott's upcoming sci-fi movie, Alien: Covenant, and it looks/sounds pretty cool/scary/awesome. Get all the details about it here at The Verge.
PC accessories company HyperX has announced new gaming peripherals in the form of a new mouse, a new headset, and new mechanical keyboard. Polygon has all the details.
The free-to-play PC MMO WildStar is getting a massive update called Power of the Primal Matrix–here's everything we know.
Here's a new trailer for Tokyo 42–looking good!
Grasshopper's free-to-play PS4 game, Let It Die, has passed 1 million downloads, publisher Gungho announced this week. To celebrate, everyone is getting a free Heavy Metal item.
The new Star Wars movie, Rogue One, was initially pretty different. Here's a new report from Yahoo UK Movies that talks about the scenes added during the movie's reshoots.
There is going to be a movie about Slenderman and now it has a director: Sylvain White. He previously made Stomp the Yard. Get the full story here at IGN.
Now this is pretty cool. Super Mario Land has been remade inside of Super Mario Maker.
Here is an incredibly detailed and thorough breakdown of the top-selling games on Steam in 2016. Bear in mind that this data is from SteamSpy so it is not necessarily 100% accurate.