Hulu January 2017: Everything Coming and Going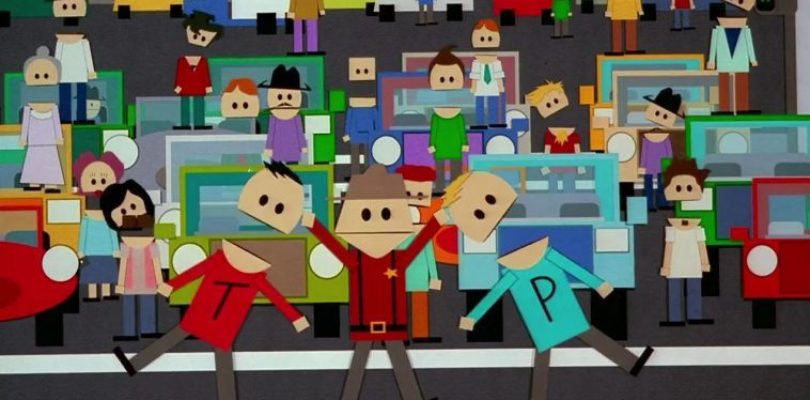 2017 is, somehow, just over two weeks away. Hulu has now announced its lineup of new additions for January along with all of the things leaving the service.
Among the additions on January 1 are Beverly Hills Cop 2, The Burbs, Mission Impossible, all four Lethal Weapon movies, The Untouchables, and South Park: Bigger, Longer, and Uncut. Later in the month, Hulu will add Season 11 of It's Always Sunny in Philadelphia (January 3), and Hostel (January 28).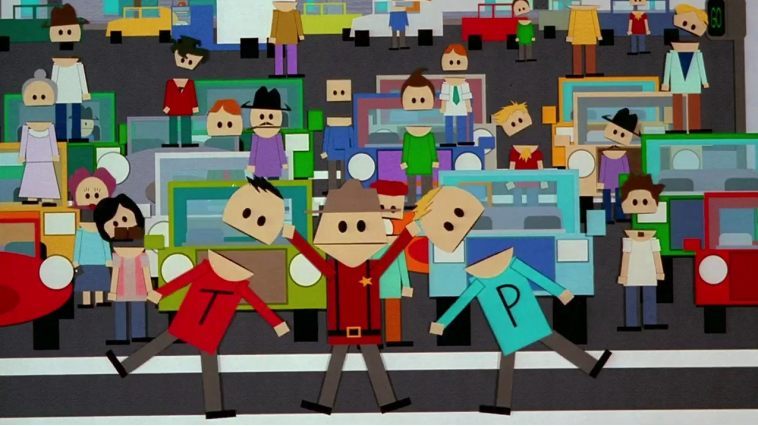 As for what's leaving, there are some quality things you're running out of time to watch: Apocalypse Now, Good Will Hunting, Rounders, and Hoosiers all depart on January 31.
The complete list of additions and removals follows below. Anything marked with an asterisk indicates something you'll need a Showtime subscription in order to watch. You can check out what's new on Netflix in January here.
Coming to Hulu in January:
Available January 1
Chowder: Complete Seasons 1-3 (Cartoon Network)
The Powerpuff Girls (Classic): Complete Seasons 1-6 (Cartoon Network)
Wasted: Complete Season 1 (BBC)
Across the Universe (2007)
Amelie (2001)
The Amityville Horror (2005)
Annie Hall (1977)
Baby Boom (1987)
Bad Girls from Mars (1991)
Beverly Hills Cop 2 (1987)
Beverly Hills Cop 3 (1994)
Beverly Hills Vamp (1989)
Black Sheep (1996)
Blaze You Out (2013)
Blow Away (1993)
Blue Hill Avenue (2003)
Boxcar Bertha (1972)
The Brady Bunch Movie (1995)
The Burbs (1989)
Bug (2006)
Cold War (2012)
Craig Ferguson: Does This Need to be Said? (2011)
Cruel Intentions (1999)
Curse of the Starving Class (1994)
Deadly Blessing (1981)
Dracula 3000 (2004)
Duma (2005)
The Eternal (1998)
Explorers (1985)
Extreme Justice (1993)
Eyes of an Angel (1994)
Footloose (1984)
Gargoyles: Wings of Darkness (2004)
Happily N'Ever After (2006)
Happily N'Ever After 2 (2009)
Jackass Number Two (2006)
Jackass: The Movie (2002)
Jeepers Creepers 2 (2003)
Jesus' Son (2000)
King Kong (1976)
Leaving Las Vegas (1995)
Lethal Weapon (1987)
Lethal Weapon 2 (1989)
Lethal Weapon 3 (1992)
Lethal Weapon 4 (1998)
The Long Riders (1980)
Man in the Moon (1991)
Mission Impossible (1996)
Mutant Species (1995)
Norm of the North (2016)
Open Season (2006)
The Piano (1994)
Primal Fear (1996)
Promised Land (1987)
The Relic (1997)
Runaway Bride (1999)
Senorita Justice (2004)
Shooters (2003)
Silent Tongue (1993)
Six Weeks (1982)
Sleepy Hollow (1999)
South Park: Bigger, Longer & Uncut (1999)
Split Image (1982)
The Spy Next Door (2010)
Stephen King's Graveyard Shift (1998)
Stephen King's Silver Bullet (1985)
Teresa's Tattoo (1994)
Trading Places (1983)
Transporter 3 (2008)
Trekkies (1997)
Trekkies 2 (2004)
Trucks (1997)
The Untouchables (1987)
Vanilla Sky (2001)
A Very Brady Sequel (1996)
War Games (1983)
What's Cooking? (2000)
Witness (1985)
Available January 2
Beyond: Complete Season 1 (Freeform)
The Mick: Series Premiere (FOX)
To Tell the Truth: Season 2 Premiere (ABC)
Available January 3
The Bachelor: Season 21 Premiere (ABC)
The Celebrity Apprentice: Season 8 Premiere (NBC)
It's Always Sunny in Philadelphia: Complete Season 11 (FX)
Love the Coopers (2015) (*Showtime)
Available January 4
Bones: Season 12 Premiere (FOX)
Available January 6
Nashville: Season 5 Premiere (CMT)
Available January 7
Emerald City: Series Premiere (NBC)
Grimm: Season 6 Premiere (NBC)
Sleepy Hollow: Season 4 Premiere (FOX)
Available January 8
Available January 9
Match Game: Season 2 Premiere (ABC)
Secret in their Eyes (2015) (*Showtime)
Available January 10
Amazing World of Gumball: Complete Season 4 (Cartoon Network)
Available January 13
My Kitchen Rules: Series Premiere (FOX)
Bird People (2014)
Available January 15
Bridge of Spies (2015) (*Showtime)
Available January 16
Clarence: Complete Season 2 (Cartoon Network)
Homeland: Season 6 Premiere (*Showtime)
Available January 17
Real Housewives of Potomac: Complete Season 1 (Bravo)
Available January 19
What Happened…Ms. Sykes (2016)
Available January 20
Scandal: Season 6 Premiere (ABC)
Available January 22
Where to Invade Next (2015)
Available January 23
Available January 25
The Path: Season 2 Premiere (Hulu Original)
Available January 27
Days and Nights (2014)
Dirty Grandpa (2016)
Roseanne for President (2016)
Available January 28
Hostel (2006)
Hostel: Part 2 (2007)
Available January 30
The Affair: Season 3 Finale (*Showtime)
Regular Show: Complete Season 7 (Cartoon Network)
Leaving Hulu in January:
January 31
Apocalypse Now (1979)
Apocalypse Now Redux (2001)
Bolero (1984)
Charlie's Angels: Full Throttle (2003)
The Cutting Edge (1992)
Enter the Ninja (1981)
Good Will Hunting (1997)
Hammett (1982)
Hoosiers (1986)
One from the Heart (1982)
Punch Drunk Love (2002)
Quigley down Under (1990)
Rounders (1998)
Sling Blade (1996)
Top Secret! (1984)