Marvel's Iron Fist Gets Bone-Crunching First Trailer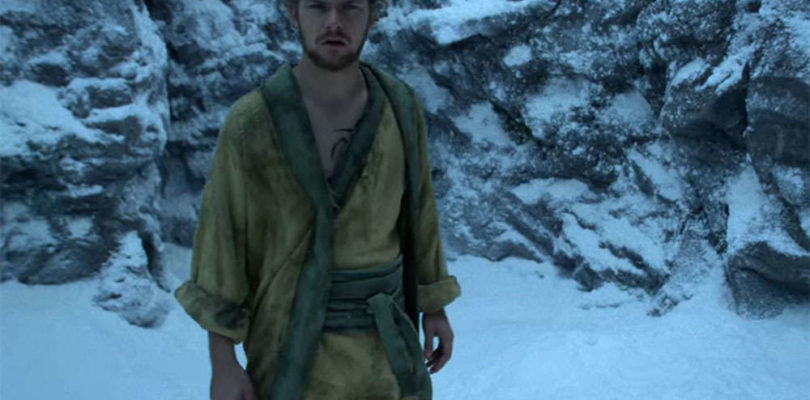 The first trailer for Iron Fist has arrived. The Marvel show comes to Netflix in March, and the trailer promises a mix of of corporate thrills and bone-crunching martial arts action. Check it out below:
Iron Fist stars Finn Jones (Game of Thrones) as the highly skilled Daniel Rand, a martial arts master with supernatural abilities. It also stars Jessica Henwick, David Wenham, Jessica Stroup, and Tom Pelphrey. In addition, Carrie-Anne Moss and Rosario Dawson set to reprise their roles as Jeri Hogarth and Claire Temple from Jessica Jones and Daredevil.
Last month, a list of episodes titles was revealed, all of which have been heavily influenced by kung-fu movies.
The events of Iron Fist will tie into The Defenders, the superhero team-up show that will also feature Daredevil, Jessica Jones, and Luke Cage. The first season is expected in late 2017–click here to see official images.
In terms of other Marvel Netflix shows, The Punisher will also debut in 2017. A third season of Daredevil and second for both Jessica Jones and Luke Cage are also in the works.
Iron Fist Season 1 hits Netflix in its entirety on March 17, 2017.