Watch Alan Wake, Quantum Break Dev's Wacky Blooper Video [UPDATE]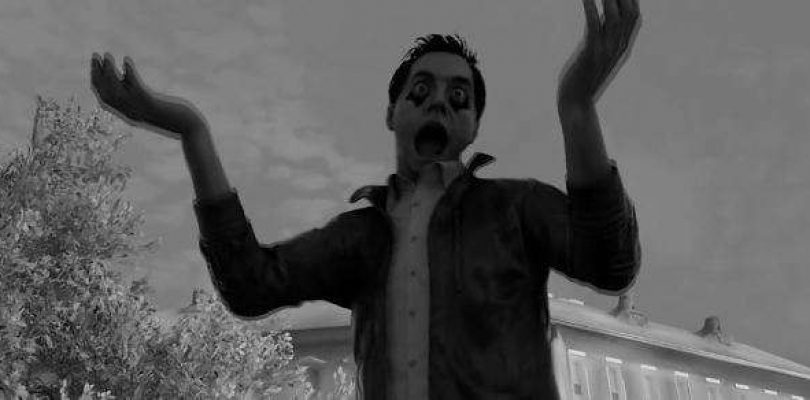 [UPDATE] Remedy today released the trailer and….it's not a new game at all. Instead, it's a wacky blooper real of sorts that is actually a recruitment video. Check it out:
The original story is below.
It looks like Quantum Break and Alan Wake developer Remedy Entertainment is going to announce a new game soon. The developer today posted a teaser video that says a "new game trailer" is coming soon. Take a look:
On YouTube, this video is titled "The Greatest Trailer of All Time."
This is all we have to go on at the moment, but Remedy has been teasing new projects for a while. In August, the developer confirmed that, in addition to working with Korean developer Smilegate on the campaign for CrossFire 2, the studio has a secretive project in the works.
This game is said to be in the conceptual stage and is "pretty far off." That said, there is already a prototype and Remedy is shopping it around to publishers. The Finnish studio worked most recently with Microsoft on the time-bending action game Quantum Break.
In September this year, Remedy confirmed that it had started making multiplayer games.
"We want to challenge ourselves to find ways to also expand these elements to include cooperative multiplayer," the studio said about its new efforts. "We will always strive to be the best storytellers we possibly can, and we want these stories to be shared and elevated through players' cooperation. We believe that a multiplayer experience combined with Remedy's unique world-building provides an exceptional environment for that."
If Remedy is going to announce its new game this year, possible venues for the reveal could include The Game Awards and PlayStation Experience, both of which take place the first weekend in December.
What would you like to see next from Remedy? Let us know in the comments below!